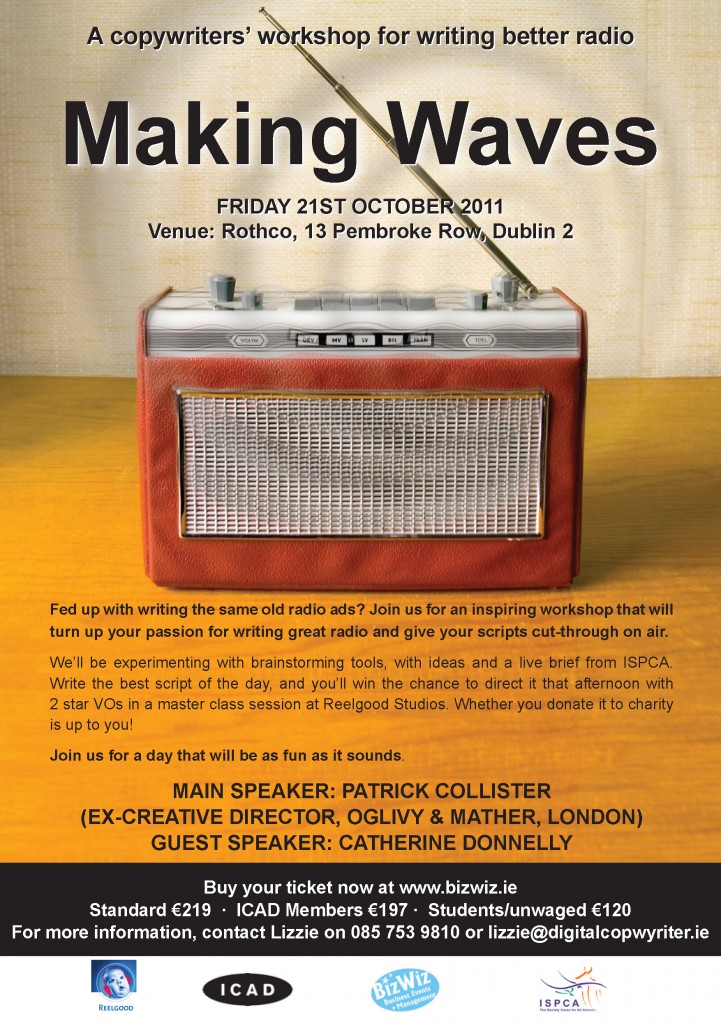 Making Waves
Fed up of writing the same old radio ads? Come along for a copywriters' workshop with Patrick Collister that'll get you excited about sound. Best ad written on the day gets made at Reelgood Studios.
NEW DATE: Friday 21st October 2011
NEW VENUE: Rothco, 13 Pembroke Road, Dublin 2

Speakers: Patrick Collister & Catherine Donnelly
Tickets: 30 places
Price: Standard Tickets €219, ICAD Members €197, Students €120. Includes tea breaks and lunch.
Join the event on Facebook.